Improve your writing with the
plain English tool Textbuddy
. It analyzes your text, identifying areas that could be clearer and more concise. With its GPT-powered
AI assistant
, you get access to perfect grammar, spelling, and punctuation. The AI provides synonyms, copywriting in plain English, sentiment analysis and all features of GPT. You will automatically receive your Premium login information after your purchase.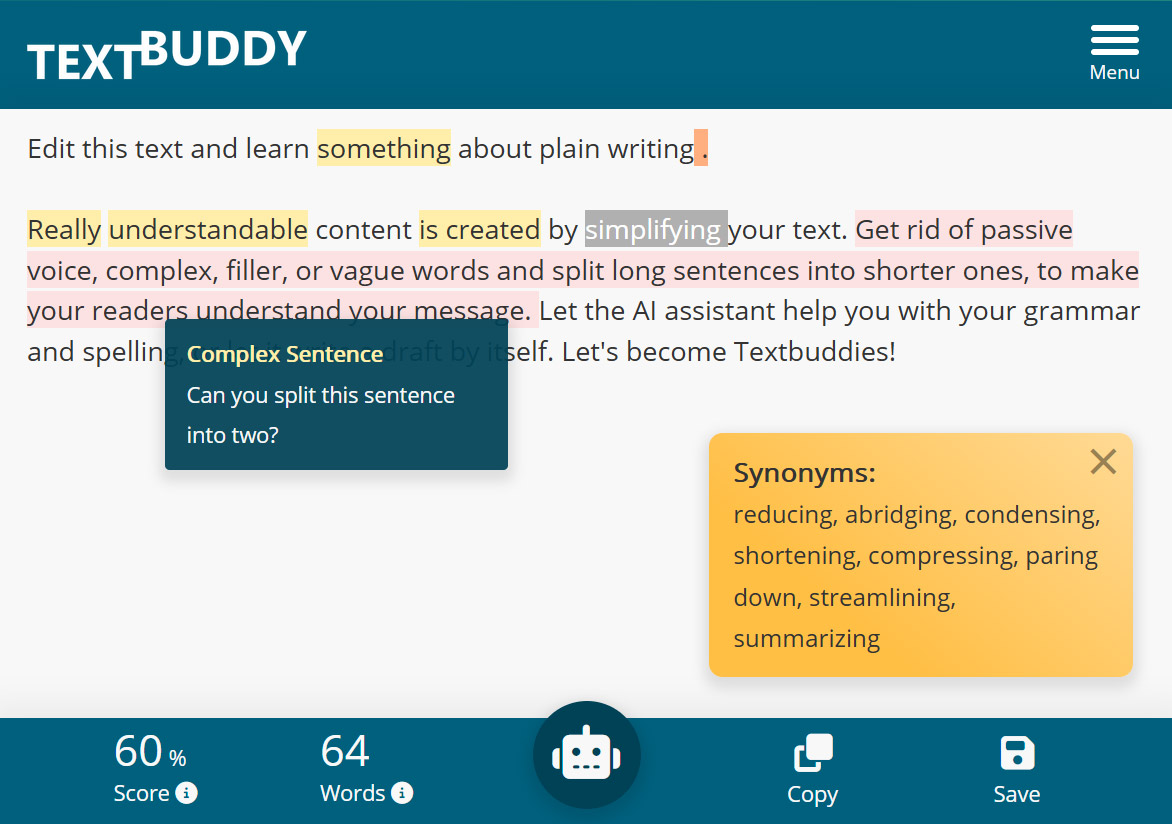 Plain English converter
Analyze longer texts
No ads

Synonyms
Spelling and grammar
Statistics and keywords

AI text copywriting
Sentiment analysis
Readability score

Textbuddy Basic
Textbuddy

Premium

Price
free

$9

/ month
when paid yearly
or $19 / month

Plain English

writing tips

Ad free

-
Analyze

long texts

-

AI

assistant
-
See all

synonyms

-
Prices include VAT where applicable.
Current Plan


"Textbuddy is more than just an e-learning tool for plain English. It's a full-stack, AI-enhanced writing tool for creating superior content."
- Jennifer, a happy customer