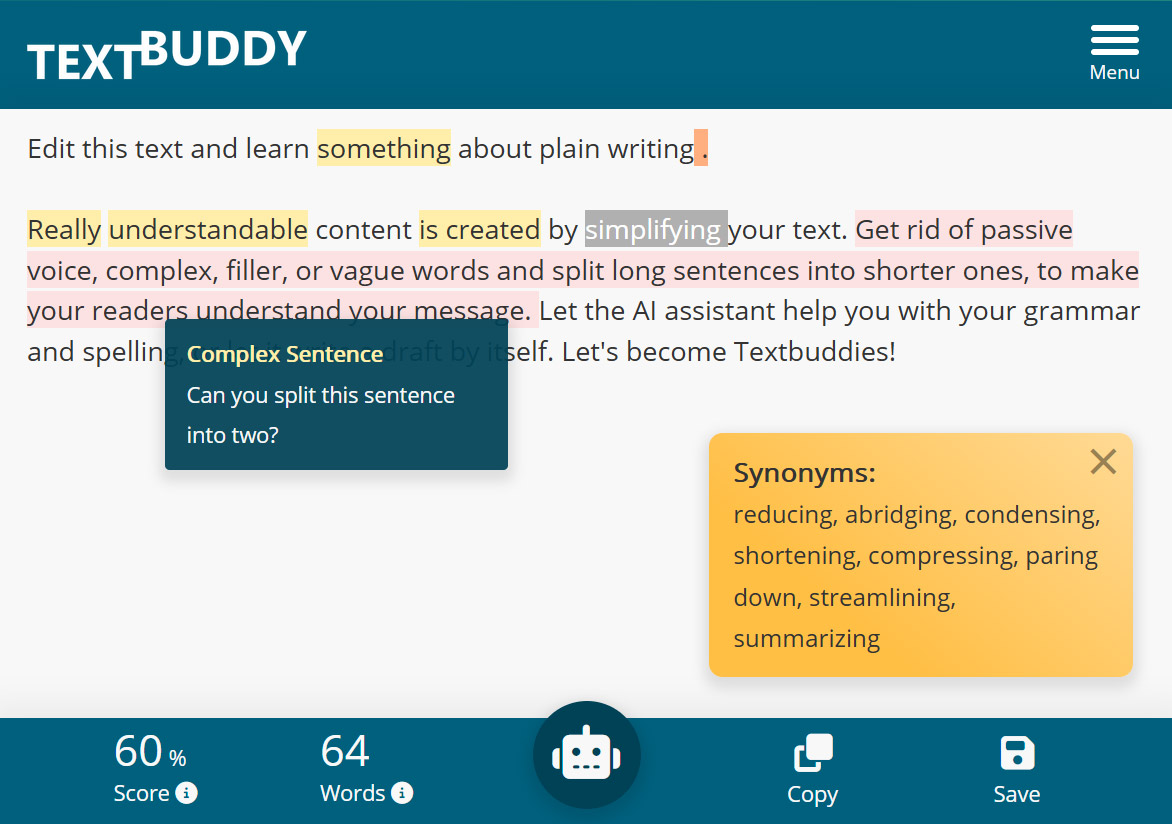 Improve Your Writing
Textbuddy is an online writing editor that highlights possible flaws in your text. It uses plain English rules to guide you towards a concise and clear message.
The ChatGPT 4-powered AI assistant takes care of grammar, spelling, punctuation, and comes with additional AI tools to simplify your writing life.
The editor offers an own readability score, text statistics, and a keyword list for your text.
Textbuddy is more than just an e-learning tool for plain English. It's a full-stack, AI-enhanced writing tool for creating superior content.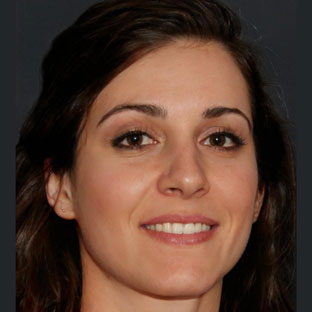 Jennifer Bell
Author
Money-back guarantee
Change, pause, or cancel your subscription at any time.